No one said that the transition from Ethereum to a Proof-of-Stake (PoS) consensus mechanism would be easy. Few could have predicted what we see today.
The launch of phase 0 is almost a year behind the original implementation date of January 2020. Delay after delay, not to mention several failed test nets, illustrates the scale and scope of the work required to realize ETH 2.0.
Last week, the community finally got the news they were waiting for, a confirmed rollout date of December 1st.
Before phase 0 can start on that date, the mainnet staking address must have deposited at least 524,288 Ether on November 24.
"To get genesis going right now, there has to be anyway 16384 32-ETH validator deposits 7 days before December 1. If not, genesis will be activated 7 days after this threshold has been reached (whenever that may be). "
So far, participation has been poor, leaving many wondering if Ethereum 2.0 is dead before it started.
Ethereum Staking Deposits are shifting past 10% of the threshold requirement
Analysis of the address of the mainnet deposit contract currently shows a total of 53,025 Ether bets. Or just over 10% of the required threshold amount.

Source: etherscan.io
With just under two weeks to go before the November 24 deadline, the likelihood of a December 1 rollout looks bleak.
Part of the reason for this is that Ethereum deployed at this early stage will be locked until Phase 1.5 launches. While there is no set date for when that will be, some estimate it will be at least two more years.
With that in mind, some would say the developers overestimated people's willingness to hold on to about $ 15,000 for two years or maybe more.
But that is not everything. As the deadline approaches, it becomes clear that miners do not want to switch to a PoS system.
What about the miners?
Ethereum's current Proof-of-Work (PoW) consensus mechanism relies on miners to select transactions and then write them into the blockchain.
This provides mining reward, which can be very profitable due to the auction-style fee mechanism employed by the Ethereum blockchain.
This year's peak, the week to August 31, saw mining rewards of 38,437 ETH, or about $ 18.3 million at the time.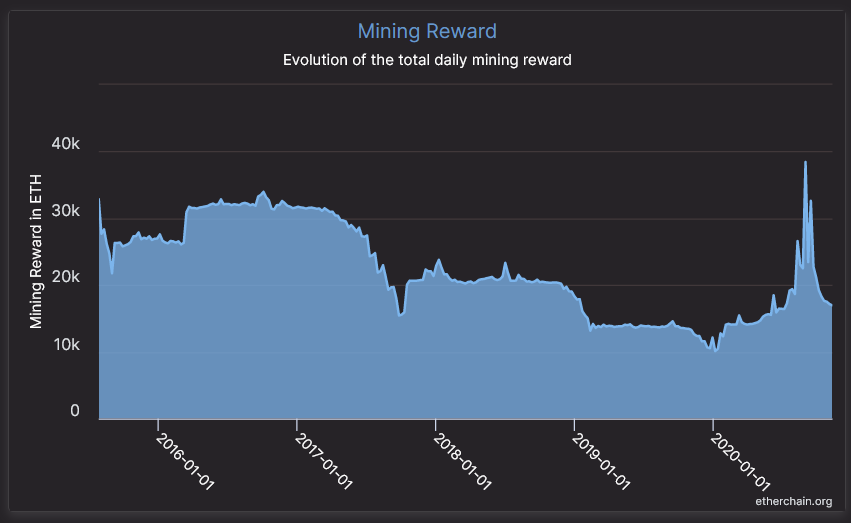 Source: etherchain.org
As such, it's hard to imagine miners giving up their mining rewards without any hesitation.
Under a PoS system, stake pool operators, the equivalent of miners in a PoS system, are randomly selected to write blocks. There is no cherry picking of profitable trades.
Successfully completing a block will reward the entire stake pool. This means that the reward is split between the stake pool operator and all strikers.
In short, block writers have less control under a PoS system, compared to a PoW system, and less room to maximize profits.
An Ethereum miner commented on the low amounts of Ether deployed so far, saying:
"Many of us ETH miners are not betting because that means the end of ETH mining needs to be accelerated. So by not turning ourselves off, we're saying quite a bit. "
Despite, @RTLnews believes it is still in its infancy. He expects the ETH 2.0 stake pool to be completed closer to the deadline.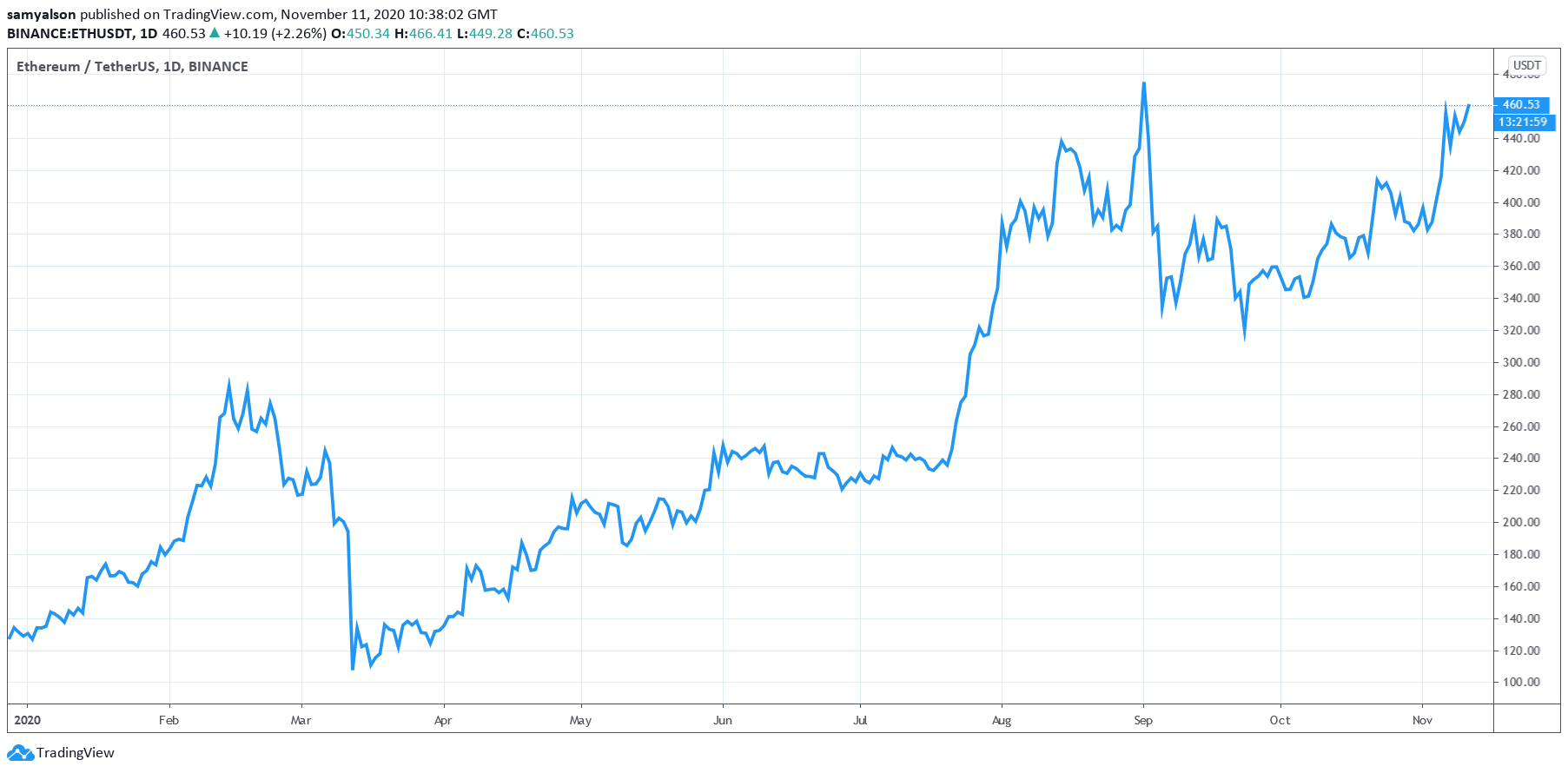 Source: ETHUSDT on TradingView.com