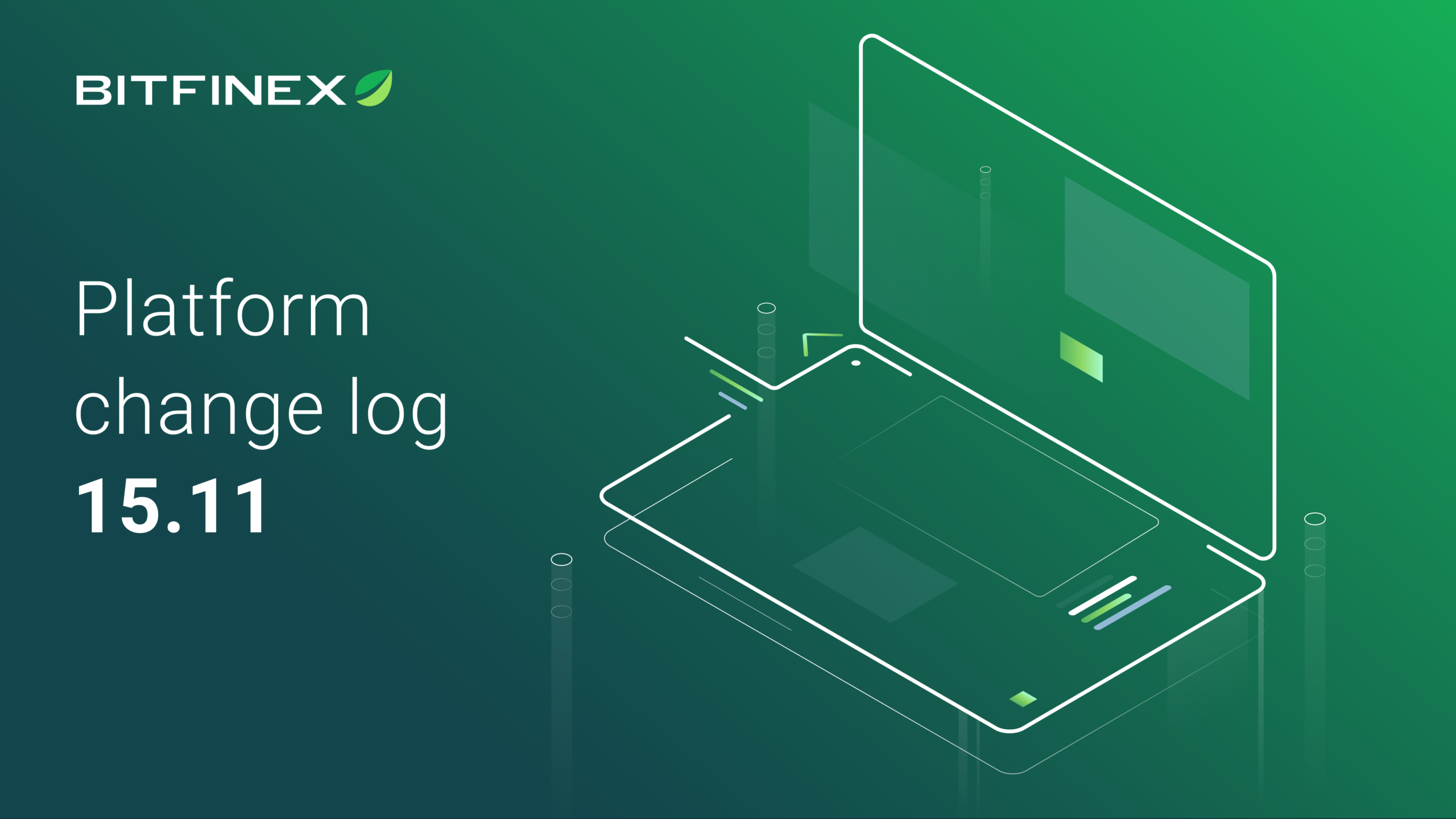 Change log: version 15.11

The Bitfinex Change Log is an overview of all the performance and user interface changes made to the Bitfinex trading platform. For an overview of all previous changes, please refer to blog.bitfinex.com/category/changelogs.
Version 15.11.0

Properties (general)
Addition of Tether protocols to security settings
Competition options for sub accounts
Features (Bitfinex Pulse)
Trending posts
Notification when a user receives a comment
Notification when a comment is liked by another user
Notified when a user is mentioned in a post or comment
Improvement (general)
General render optimizations
Improvement (Bitfinex Pulse)
Banner scroll animation requires fewer resources
Bug fixes
Funding chart is reverted to the saved state on the first load
Full currency names are properly packaged in the whitelist for inclusion
Users can get active orders through pair selector
Small label cutout in the last column of Tickers
Fixed an issue where funding charts only showed lines for selected currencies
Fixed an issue where the card would crash when switching pairs
---
The Bitfinex APIs are designed to allow full access to Bitfinex's features. Learn more about our API documentation here.