BTC Ultimatum (BTCU) was created for the development of innovative blockchain solutions – Prof-it Blockchain Ltd.
BTCU is led by globally recognized experts in blockchain and crypto, with founder Nikolai Udianskyi, top ten global crypto industry leaders; and CEO Eric Ma, a former core member of CoinMarketCap
Key members of the executive team include COO Bohdan Prilepa,
Dinis Guarda, a leading blockchain and digital asset personality, joins as strategy and development team advisor;
Juliet Su Founder of Digital Week Online Joins as Business Development Officer;
CTO Andriy Saranenko and CMO Vadim Yarmak
They were tasked with creating a unique blockchain protocol and implementing a solution that would meet all the demands of the modern crypto community.
Built as a next-gen blockchain based on Bitcoin fork, the BTCU team aims to create a new mining algorithm – UPoS (Ultimatum PoS) -, providing a smart contract, implementing atomic swaps and integrating Ethereum. virtual machine (EVM). As blockchain developers, they believe that insufficient development and integration of key aspects of blockchain technologies is the missing piece on the issue of mass adoption.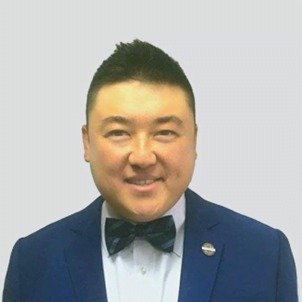 The leadership team is made up of industry leaders with extensive experience in the blockchain and crypto space. The BTCU project is led by CEO Eric Ma and Nikolai Udianskiy. Eric Ma is a former core member of CoinMarketCap. He is an exceptional leader with strong experience in earthwork construction and business expansion. He understands the importance of the community as the foundation of a successful project and wants to position BTCU as the market leader.
"As CEO of BTCU, I see technological innovation as the most important driver. As the demand for blockchain technology continues to grow, along with our talented team, I will help lead BTCU into one of the best cryptocurrencies in the world! ", says Eric.
On the other hand, CEO Nikolai Udianskiy has more than 7 years of experience in creating, developing and investing in crypto projects. Nikolay is one of the top ten crypto experts in the world. He participated in the creation and launch of five of the top 50 crypto exchanges, including Coinsbit, which made it onto the list of top 10 exchanges in the world in just two years. The company recently reported one million users and continues to grow. He is also the founder of the EVO Country Club Project – Silicon Valley for Business and Blockchain Development Projects. Nikolai Udianskiy is also the founder and CEO of a marketing agency specializing in promoting crypto projects – PRMR.com; Founder of ASSUR, a cybersecurity company. The company is a leader in its industry and offers the most reliable solutions.
The rest of the leadership team are:
Bohdan Prilepa – Chief Operating Officer
Bohdan Prilepa has more than 7 years of experience in internet marketing, IT and web development. He is an expert in business development, financial modeling and monetization models. Likewise, Bohdan has experience in starting businesses, attracting investments, and forming investment portfolios. He is also the Co-Founder, CMO of MLCI Inc. – a crowd investment platform to attract investment in innovative projects and startups. Since 2016 he has been co-founder, CMO of Prof-it – and works on the design and development of web and mobile apps.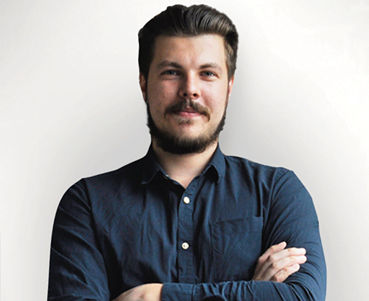 Juliet Su – Business Development Officer
Co-founder of Digital Week Online. She is the co-founder and CEO of Eurasian Center of Innovation and Digital Economy – under the 'One Belt One Road' initiative and strategic advisor to the World Blockchain Invest Alliance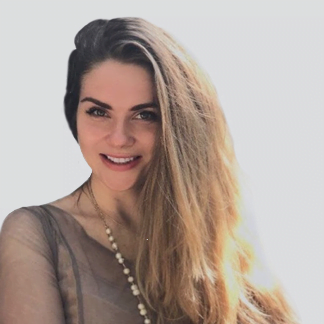 Andriy Saranenko – Chief Technology Officer
Andriy Saranenko has more than 3 years of experience with the project. He is the top executive with extensive experience in the Blockchain and IT development industry, including product launch and technical support. Andriy has experience in planning and managing software development.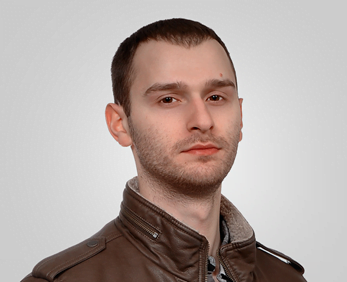 Vadim Yarmak – Chief Marketing Officer
Vadim Yarmak has more than 7 years of experience in digital marketing, branding strategies and tactical plans, market research and analysis. He is also the СOO at PRMR.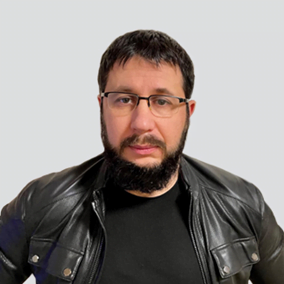 Dinis Guarda – Global Strategic Development Consultant
Dinis Guarda is currently the chairman and co-founder of ztudium, techabc and open business platform. He created the platforms openbusinesscouncil.org, citiesabc.com and fashionabc.org along with multiple blockchain and AI technologies such as idna. Dinis is an author, speaker, entrepreneur, consultant and CEO. Dinis wrote '4IR – How to Reinvent a Nation', 'How companies and governments can flourish with Fintech, Blockchain and AI' and 'Blockchain, AI and Crypto Economics – The Next Tsunami'. Dinis manages a fast-growing YouTube Podcast series in which he has more than 4 million views in the first 6 months and interviewed more than 100 personalities so far, including leading AI personalities, a minister from Japan, leading CEOs, Fintech, AI, smart cities, Crypto, Blockchain personalities and Bollywood stars. Dinis is a globally renowned opinion leader who is continuously listed at No. 1, 5 and 10 as a global influencer in fintech, blockchain, AI and social media industries.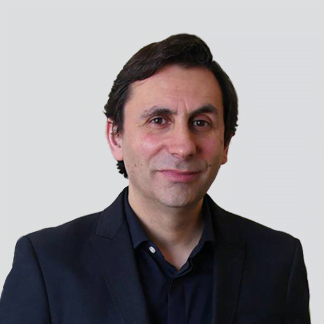 The team is working to ensure that every Bitcoin holder can claim their BTCU coins.
In order to protect users who store their BTC on exchanges that do not support the AirDrop from losing their BTCU during the launch of the network, the build-up will only take place on wallets of exchanges that publicly announce their support for the split and their participation in the AirDrop for further distribution of the received coins among their users.
This measure is taken due to the large number of centralized exchanges that the AirDrop can ignore, which will result in users of these exchanges not being able to receive BTCU and lead to the loss of coins due to users storing their BTC in the wallets of these exchanges!
The BTCU team will credit these coins to a dedicated storage wallet, which will be publicly published on the project's official website. Users of exchanges who did not support the AirDrop can claim it back by providing proof of the BTC balance on their account at the time of the fork. A scholarship wishing to participate and distribute BTCU coins that it did not receive at the time of the fork can claim them by completing an application and contacting the BTCU team.
Bitcoin is expected to become the future of finance. However, Bitcoin carries over old problems that can jeopardize that amazing progression. The BTC Ultimatum (BTCU) leadership team discovered it and started to solve what was dragging Bitcoin behind it: the excessive energy consumption associated with mining, scalability and transaction anonymity, all while maintaining the useful features of Bitcoin.
BTCU's next-gen blockchain, based on Bitcoin fork, has the potential to cover millions of hours of paperwork every year, hold government officials accountable through smart contracts, and provide transparency by capturing public records of all activities. Blockchain-based voting could improve citizen engagement by providing a high level of security and incorruptibility, allowing voting to be done on mobile devices.
For more information, please contact us at [email protected] or visit the BTCU website at https://btcu.io/